In winters you don`t have to hide your outfit by covering yourself in a dull black long coat!  You can wear all of your trendy dresses and can look stylish throughout the whole winter! If you have some dressing and fashion sense you can look classy in every season. Winter dresses have the potential to make you look adorable and stylish!
Here are some tips on how to dress in winters: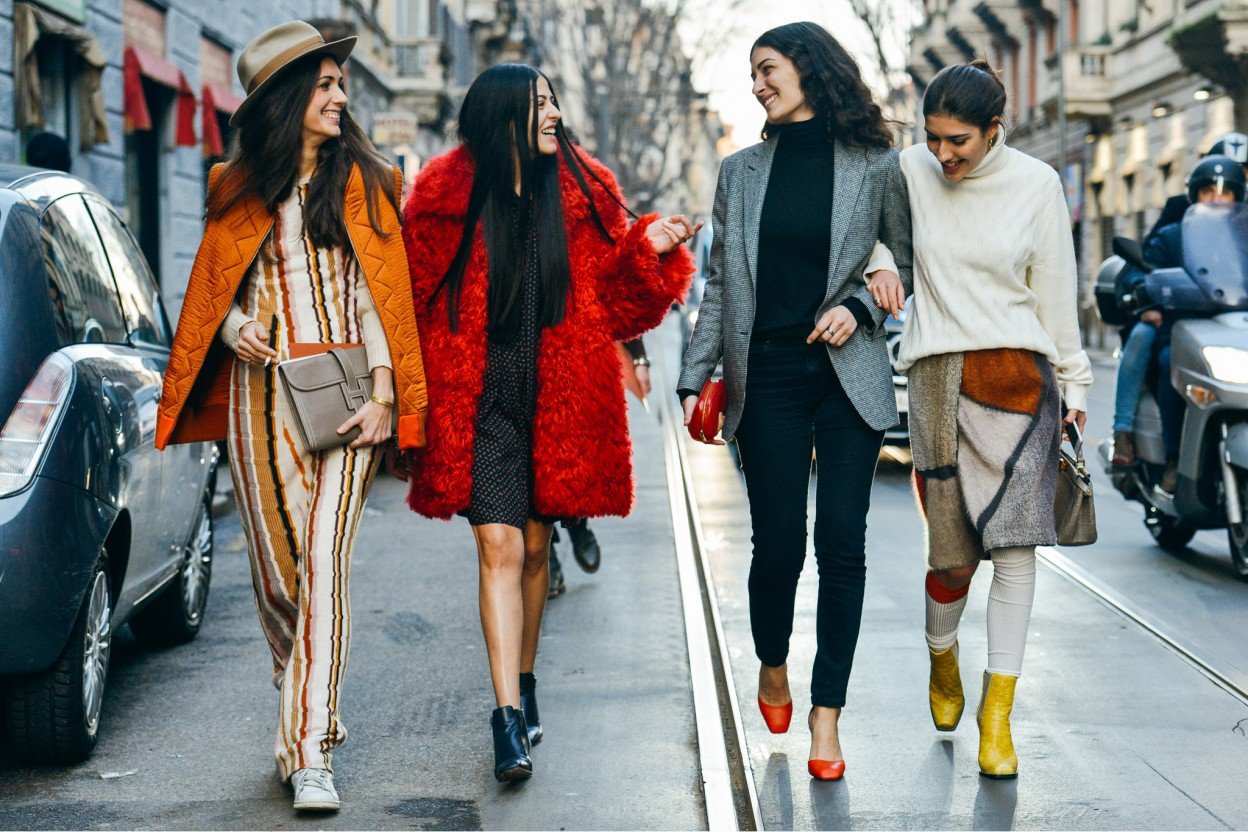 The simplest look for winter is to wear your cardigan or crewneck sweater over a pair of denim jeans.
This will look cool and easy going. Wear shoes of your choice with thick woolen socks that can keep your feet warm. 
If you are going to your school or university, you can wear a nice stylish hoodie over a t-shirt with a pair of jeans or tights. Joggers or sneakers must be worn to complete that look.
A stylish winter coat is the best option to wear in the cold weather. You should select some bright colors rather than black and dull colors. Wear it with jeans, tights or cotton pants. Shoe selection is up to you, but boots will give this outfit, a complete look. Woolen muffler will also give an edge to this look. 
For the winter weddings or formal parties, the best you can wear is a full sleeved long dress.
This dress will add a grace and elegance to your personality. Go for bright colors that look good in this season. 
You can wear your summer dresses in winters too! Just pair your short dress with some thick leggings or tights and a cool, fitted jacket or blazer of your choice. Long boots will also compliment this look. 
These were the few examples for you to get an idea about you can style beautifully in winters!