Mothers, daughters, grandmothers, aunts, girlfriends, wives, no matter what you call them, you must have at least one of these special ladies in your life. And if you are a lady yourself, then congratulations! You make someone else's life better with your sheer existence. Life is, sadly, pretty short, so we must cherish every moment we have to spend with our loved ones. So, what better way to show your affection than with a gift? Whether it is rather spontaneous, symbolic, or, on the contrary, something big and cautiously planned months before, we got you covered, Irish style: here is a quick list of splendid items that can be gifted to that special person in your life.
A Claddagh ring
If you have never heard of this item before, it's okay, most people haven't. But if you are in the demographic that already knows what a Claddagh ring is, then congratulations! Here's your first piece of advice, now go get that gift for your loved one. A Claddagh ring is a traditional piece of jewelry that is defined, according to https://www.merriam-webster.com/dictionary/claddagh, as "an Irish design of two hands holding a crowned heart that symbolizes friendship, loyalty, and love". And that puts it all into perspective: a minutely crafted work of art that is sure to leave that lady in your life speechless. Showing her that you care about her in a flashy, yet subtle manner, while also having a new piece of information to convey to her (because of course, you are going to have to explain the symbols enclosed on the ring), is the textbook recipe to impress.
An Irish jumper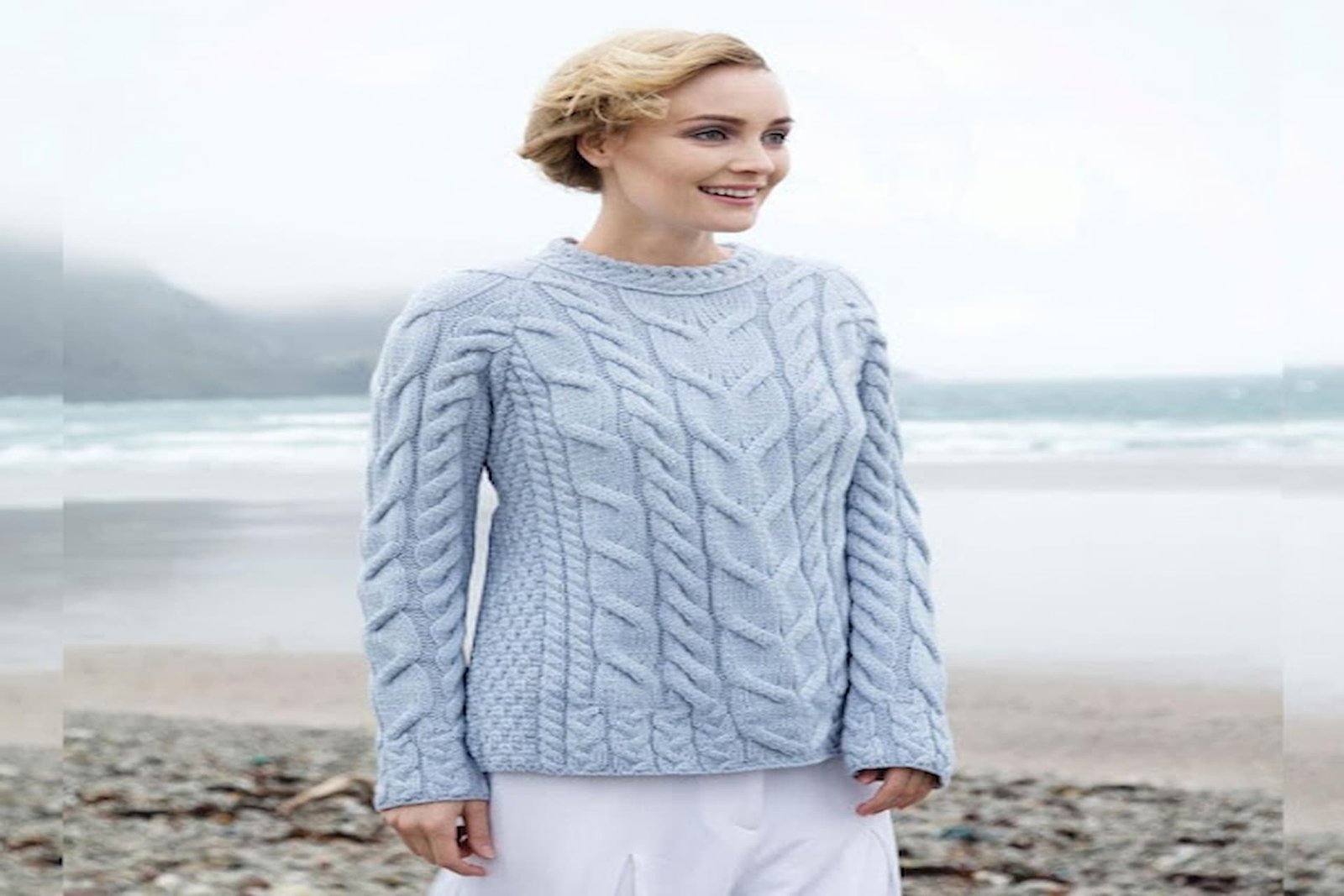 This one is simply way too impressive to be disregarded from this list. As most Irish items do, it has one of the most interesting backstories, and as we all know, what would a gift be without an impressive backstory that will leave her stunned by your knowledge when it comes to Irish gifts? Getting right into it, the Aranjumper, or the Irish sweater, as it is more commonly known, was first created on the island conglomerate of Aran, on the western coast of the Irish mainland.  The fishermen of the land needed resilient clothing in order to withstand the hardships of the sea. Accordingly, their wives started knitting these sweaters, using a special type of unscoured wool, specifically called Merino wool, which retained its natural oils and made said sweaters water resistant. Thus, the harsh, cold, damp winds of the sea did not affect the fishermen that much anymore, and it became of great use in distinguishing between clans as well. These patterns were handed down from generation to generation and became an essential part of Irish heritage. After sending them to the mainland, they steadily became a good that was worn by both genders, according to each person's needs. So, without further ado, there goes your Irish clothing history lesson, and here is a link where you can find a large variety of women's Irish wool sweaters for your special lady.
A shamrock trinket
The last item on this list is on the low-end, price-wise, but on the high-end when it comes to its meaning. Since everybody knows what the shamrock, or as it is more commonly known, the four-leaf clover, stands for, this gift is simple, efficient, can be bought in no time, and is a perfect fit for the "spontaneous" category. The versatility of this knows no bounds: it can be used as a keychain, it can easily be pinned on clothes (tip: it looks incredible on Aran sweaters!) or on backpacks, and is sure to bring a smile to everyone's face. If you want to go the extra mile, you can always tell the person you are offering this to that the four leaves stand for the four cardinal directions, and however far and wide you would travel, you would never find a luckier person than yourself, because you have them in your life. Beware, it may come off as cheesy, but they might also feel touched by your words, and even tell you they are happy that they have you in their life too!